We have been waiting for it, and finally, Nintendo has unveiled the new The Legend of Zelda for Wii U! It was shown off in the Nintendo Digital Event today (check out the trailer, via IGN, here)
Eiji Aonuma started by talking about how they wanted to get back to the roots of having an open world to explore. Referencing the first The Legend of Zelda on NES, Aonuma said: "That's a convention we should keep,". He then showed off the screen above, where Link is sat on horseback (presumably Epona) and the vast world is ahead of him. Aonuma then discussed the nature of puzzles, and having them in the overworld. The puzzles will be a part of getting through the natural barriers of the overworld, not just limited to dungeons.
The art style is always a massive part of a new Zelda reveal, and this game seems to be an evolution of Skyward Sword's style. The grass sways naturally, and the world looks massive, luscious and peaceful; until a monster comes and starts ruining things, of course.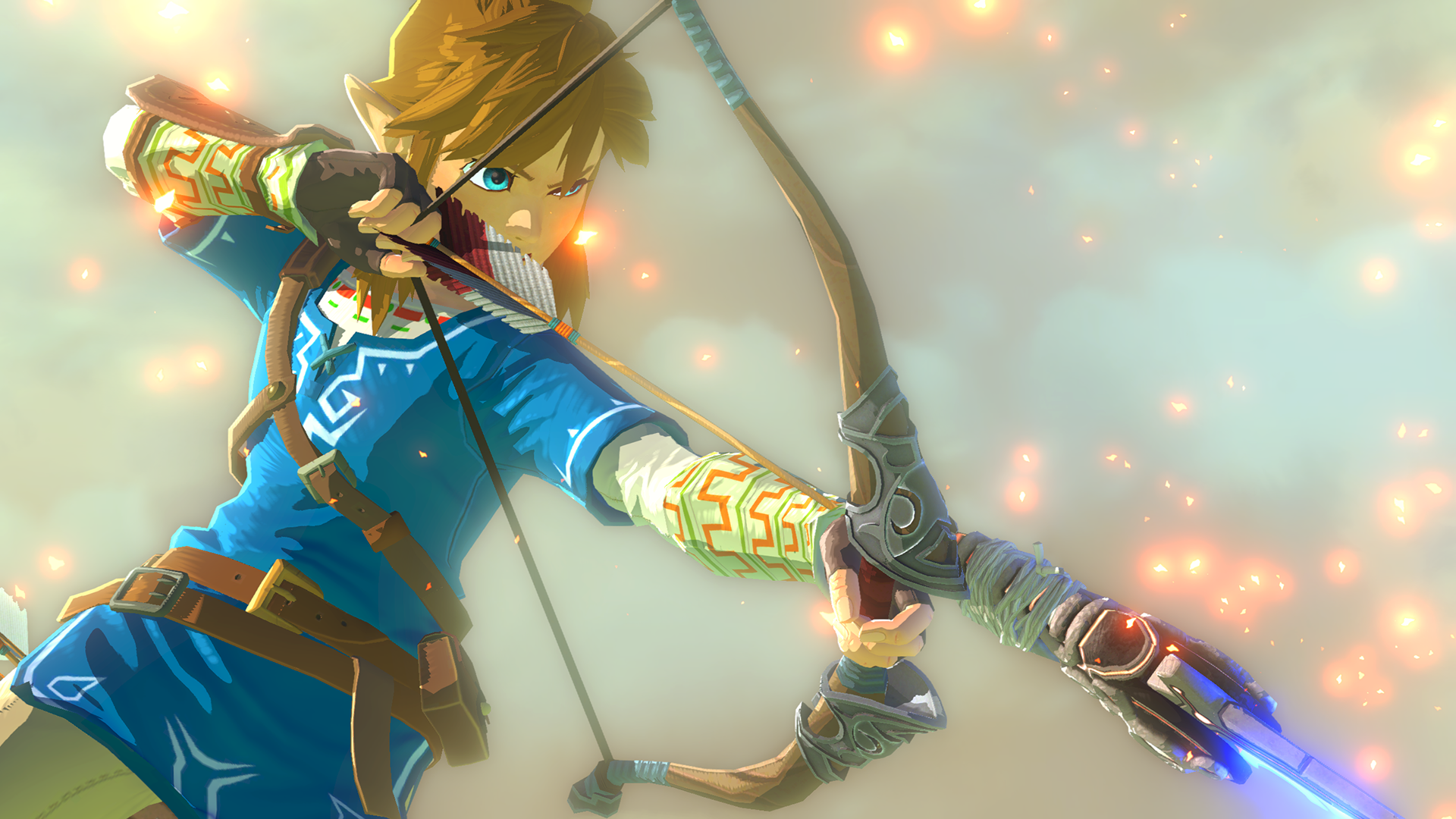 In the trailer, Link is chased by a tank-like creature, which ends up destroying a wooden bridge. Link then takes off his cloak to reveal a blue tunic and a bow, jumping onto the creature. He shoots two explosive arrows to stun the enemy, before wielding a special arrow that transforms in some fashion before the trailer cuts to white.
Are you excited for this new The Legend of Zelda game? What do you think of the art style? Tell us in the comments!